Moving house can be exciting, be it on your own or with a professional house moving company. But in each case, you need to be prepared. But there remains some confusion while moving with a professional moving company. For a successful and well-executed moving journey, you need to plan. How and what sort of preparations do you need before your house movers arrive? Many of us don't know how to prepare themselves when hired house removalists.
Today Mover Melbourne will clear all your doubts regarding what to do and what not to, just to ease out the whole pre-moving journey for you.
Make a plan ahead of your moving day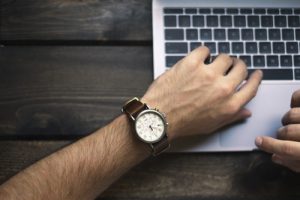 Make a plan before your moving day. It is as simple as that. From top to bottom list down every item that you need in your new location. And sell all those which are no longer required.
Make a thorough list of items to be moved. This helps prevent your belongings from getting damaged or go missing while on the move. So here are certain things that you can easily plan ahead of your move, to avoid last-minute hiccups.
Your checklist can contain the following things :
Collect copies of significant reports or documents
Things that you aren't going to take with yourself
A list of item that you are going to donate
Closure of all subscriptions and outstanding bills
A record or track of your belongings
Pictures of every one of your items. You can undoubtedly do this using your mobile camera
Avoid lack of organization
A poor organization of certain things can add to your time and likewise delay your moving. This could also charge you with additional money if not noticed. You don't want to give this chance to anyone, do you?
All that you expect to pack ought to be spotless and sorted out. Do the accompanying:
You can pack or separate your beddings and closet
Drain the fuel out of your fuel-controlled devices, for example, snow blowers or yard mower
Empty things like shelves, pantries, and drawers
Remove the batteries from all gadgets
Unplug, empty, and clean all electrical machines, for example, dishwasher and refrigerator.
Have a backup plan ready before your house movers arrive
It's important to get prepared for your removal, but it's even more important to have a backup plan ready where you believe that things might go out of control. In the environment of COVID-19, it's necessary to prepare for things that can create an indirect delay in your move.
Consider all the things and figure out what might happen if something doesn't go in your way
So what are the things which could spark a delay?
Search for nearby lodging or hotel for small delays
For longer delays, you can identify a stand-in or temporary space, similar to a rental or Airbnb
Pack a few fundamental things for every member of the house, (e.g., drivers licenses, medicines, toiletries, telephone chargers, and so on)
Keep a rundown of basic contact numbers (e.g., your reporting manager assigned by your house removalists, the storage house providers, the hotel, and so on)
Confirm your moving dates with your house removalists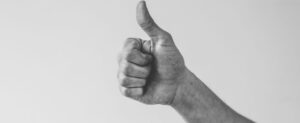 Nothing will destroy your day as much as appearing to move-in and realising you (or your movers) recorded the wrong date. Ensure you're on the same page as the house removalists and the last property holders.
So rather than saying "8/24/20" when you talk with your house removalists, we suggest saying, "I am calling to affirm my move-in date of Friday, August 24th." This will help avoid confusion and will throw away the probabilities of being unsynchronized with your house movers.
Clean the mess before you move out
In the event that you have new buyers coming over, odds are it won't be in "like new" condition when you show up. This is what basics are all about. You cannot leave your own premises under the pile of dirt. Possibilities are, even the individuals who go to clean out the mess before moving out will undoubtedly miss a couple of things for sure.
If you don't have time or simply do not want to clean, search for an expert cleaning company. It doesn't make a difference who does the cleaning as far as it gets done on time. But still, it's fine if you find a professional cleaning company. They can easily clean your house without wasting time.
Mover Melbourne offers fantastic cleaning services with house removals. We have a separate team for cleaning. If you want to book cleaning services along with the services of removal, you can opt for Mover Melbourne and get a discount.
Do not neglect the details for a smooth removal process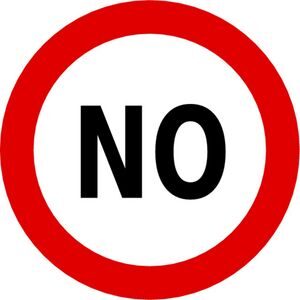 You can prep your house for the day by simply helping your movers do their job easily and smoothly. So what are those things that you can do to eliminate the disruption?
Here are a few things that can help your movers do their job without much hassle-
You can remove all the area rugs
If you are planning to pack on your own, make sure you don't keep them after every step. Keep those filled boxes at the corners, or basically, out of the ways
Emptying the garbage before the moving day is a good idea
Move all the vehicles out of the way
Reserve parking at your new location
Take a good look at your garden area too.
Don't forget about your pets and all their necessities
Arrange your new location before your house movers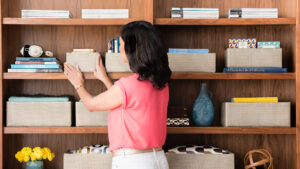 Things are often beautiful when arranged before the main event. All you have is a low stress, no rush and everything running according to your plan.
This simply means you reach your new house before your house movers arrive. Since no mover will know precisely where to set up your piano, bed go where you'll need to be close by to respond to questions. So make sure you reach on time and keep your instructions ready.
Make everything clearly visible so that there will be no confusion in understanding what to put, where?
Mover Melbourne provides you with a range of house removalists services. To contact us, you can call us on 0370201341 or send us a mail at info@movermelbourne.com.au
Relocating office is a difficult decision. Shifting office is a great way to the extension of your business. You may be eager to explore a new office location so that you can associate better with your clients. Whatever is the reason for the shifting to a new office...
read more