It's obvious, there is a lot of difference between moving on your own and hiring professional furniture Removalists. You might think you will save money, not hiring a removal company. But probabilities are that you may end up hurting yourself or damaging your belongings. This is not about moving a single item at one point, it is about moving yourself with your overall house at once.
With over 15 years of being in the moving services, Mover Melbourne offers a scope of house and office removalists services to suit your necessities and spending plan. These removalists services can help you through any phase of moving house. From packing and moving to unloading and unpacking in your new home.
Professional packaging Vs Unprofessional packaging
In the event that you are proceeding onward on your own, you may be battling to find the appropriate packing material. You would be sorting out the most ideal approach to handle and move, without harming or damaging anything. Packing is one of the most difficult and lengthy tasks that need to be completed in a satisfactory manner. That is the motive why people in Melbourne choose to hire an expert removalists firm like Mover Melbourne.
Mover Melbourne can ensure your things remain in one piece from the start to the end and delivered without a single scratch. We use high-quality packaging material, and ensure that your goods won't get damaged due to vibrations and jerks
This implies that you don't need to stress over belongings being harmed during the move. Professional furniture removalists can ease up your move by providing you with the correct and unique packing materials in the event that you would do it by yourself.
Because Mover Melbourne has trained movers, working from years, we can help you at any stage of house or office relocation. Hiring a packing service also gives you time to use your stuff until the moving date, rather than living with the heap packed boxes for weeks.
Professional Handling eliminates the risk of injuries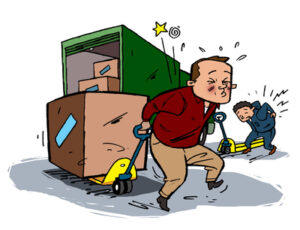 It could be frustrating when you aren't able to move a heavy item even after trying hard to pack and move it. Lack of guidance, right skill or insufficient experience can lead to a serious injury and damage. It is not about putting all the strength that you have to cover the road. It is about a combination of skill, power and experience. Where every individual knows where to put their hands and from where to lift and carry.
And because we all know that moving house involves a lot of heavy lifting, it is not a good idea to do it on your own. Our furniture Removalists ensure you don't have to lift a single finger to get your belongings packed and moved to your destination.
Obviously, you don't get furniture moving dollies, sliders, perfect trolly, moving straps or packing blankets easily available. Mover Melbourne has a team of professional packers and movers who are resourced with the right skills and right machines that are needed for a hassle-free office or house removals.
You get rid of unexpected problems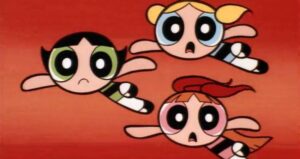 When you move on your own, you often have to face a lot of unexpected issues because you are not experienced doing so in the past. Whereas professional movers exactly know what problems come when you move a house or a corporation. The work under their hands will leave no loopholes. And give you a satisfactory moving experience.
In the event that something startling occurs – like your couch or piano getting stuck in the entryway – you could face hard luck. Without the help of expert movers and certain moving apparatuses, you could wind up giving hours attempting to fix the circumstance – rather than sitting back and relaxing.
Moving with a professional furniture mover is extremely time-saving
There is already a lot of work except for packing your stuff for the move. Shifting your house or office involves detailed planning and a checklist.
This involves picking up clothes from laundry, making, return books to the library, return any rental stuff, etc
Informing your friends and colleagues about your moving date
Request your clinical, optical, and dental reports in advance
Also, if conceivable and appears to be vital, do complete a medical test if remaining
Contacting legal authorities and applying for an adjustment in the address
Get your pet checked too and request vet report. Add a couple of additional medicines for your pet in the event that you are moving interstate
Secure your legitimate and crucial documents, such as IDs, license, etc
Checking for admission in the school in a new location if you have kids, etc
When you move with professional furniture removalists, you get time to efficiently complete activities as well. You can assure that you are missing out on anything before moving. Which could create trouble after shifting or while shifting
Why is Mover Melbourne the best furniture movers to move with?
Along with offering furniture removals services, we make sure to provide you with a range of removals services. That make the move easy and untiring for one. These involve move-in and move-out cleaning services, storage services. backloading services, etc
We make sure we remain fair on our rates. We do not claim to give quotes on call. One can simply ask, what consists of additional charges on call. We do not charge any hidden fee from our customers
Mover Melbourne is well-equipped with all appropriate tools and machines needed to relocate a house or office conveniently
Mover Melbourne holds itself accountable right from the beginning till the completion. Whatever services we will give, would be of high standards

We provide you with the insurance coverage that will prevent you from any loss from future uncertainties and fails

We provide you with the option of customization where you can add and subtract all the necessary and unnecessary things in your service. It is also helpful in let us know that what you want from us and what not
How to Contact Us?
To contact Mover Melbourne Click on the Contact Us Button.

Our contact details: Tel no: 0370201341, Email ID: info@movermelboure.com.au
Moving a house comes with many different challenges and experiences. People feel excited and nervous about their move from one place to another, and plan many things that they want to do during and after the move. No doubt it is a tedious and lengthy process,...
read more