Moving a house is the hardest thing to do. You are going to agree with us on this because it's a fact. So many things in the queue to get picked and wrapped up well can be a logistics dream of horror for a lot of people. Just because the list is too long on moving day that if a single thing is overlooked it can turn what should be a smooth-running machine into a runaway train. People always want to feel stress-free whenever they think of moving their house or office from one location to another. Moving is quite simple but tough to execute and especially not for someone who does not belong from the same field. Whether it's your house or office removal, We offer you a man with a van service that solves every problem related to your move.
We understand you better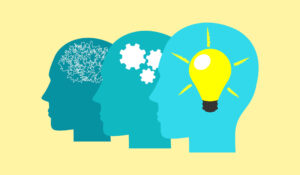 The house you live in, the office you work in, are the places you never want to get disarranged at a glance with the help of some unskilled bunch of jobbers. Both places have built in a unique kind of setting to support different types of environments. Before moving any step further the insights of the structure is imperative to make the plan for the next move.
Office or house both need a professional touch in case of removing their items from one place to another. Man with a van powered by Mover Melbourne will promise to help you along the way.
How will our team of a Man with a Van help you?
Man on the job and van on the road is the same tool for two different types of work. One will help you to carry-out your items from the current location and, second, move your items from your current location to a new location. That is how our team of professional movers help you to move your personal and professional items.
Now, let's move to something that tells you what makes us different from all the other removalists in Melbourne, Australia.
The Difference Maker- Man with a Van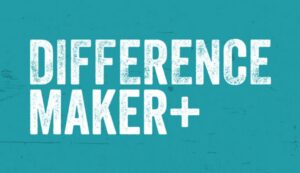 With your item, your memories also take a ride to your new location. That means our service ensures that you will never feel homesick after relocating to a new place. We settle your items in that way that it feels like your old place of work and living.
You don't need to worry about removing your house or office items in the nick of time. Our team of removalists is always ready to serve you no matter what the time is. On any time of the day, you can make contact with our team and they will assist you with the in-depth information about our service.
Our team of a man and van do not work in a rush. We take the proper time to analyze the layout and texture, size, and weight of your place and items. That is the reason our service has a track record of 100% protection based moving. That doesn't mean that we are not fast enough to make it on time. With calculated planning, we conduct our process of removing your home and office items.
We have well qualified experienced drivers who have enough knowledge about all the routes and the machines they drive. They are very attentive to their work, during your service procedure, they will regularly communicate with you about everything related to the process.
What items Man with a Van removes?
In-office ( Computer desks and chairs, paintings, magazine stands, telephones, conference table, coffee table, etc.)
In house ( Television stands, Sofa set, wardrobe, reading tables, lamp, washing machine, refrigerator, beds, etc.)
Packaging and storage
Transport boxes, cardboard boxes, proper plastic, and bubble wrap are some of the packaging tools we use to wrap up your items. Our storage facility is large and safe, where your items are fully secured and under 24×7 surveillance.
Note- Storage and packaging services are provided to you on your demand. That means you may have to mention it on the form for quote generation. Otherwise, they remain excluded from the service package.
Transport- Man with a Van
The wheels we use on the road is not some ordinary kind of means of moving your items. We have panel vans, parcel vans, and city vans to take care of your removal process within the boundaries of the city. These little engines have sufficient space for your item ready for a short ride. Easy to move through traffic and comes under your budget, our vans are all set to take the service.
We have different sizes of trucks ranging from straight trucks and mid-size trucks that can lift heavy items like piano, sculpture etc. Trucks and vans both maintained regularly for frequent calls of the customers. So, We have the whole package only for our customers. You don't have to make multiple calls for several services. When you join our family of customers all you need to do is tell our professionals Interstate Removalists your problem and relax.
The Cost of the service of a Man with a Van
The money factor is not going to make you thin. Don't worry about that. We assure the cheapest and reliable removalists service at your doorsteps. Mover Melbourne provides you with a handle with care service with a price that is friendly to you.
Insurance- Man with a Van
No damage means no damage. This is our policy. But if something terrible happens to your goods during the moving process then our insurance policy will cover all the damage. We leave nothing, not even a bit.
Man with a Van
Trust and quality is everything. That's why we are the best in this domain. Don't be late and have this amazing moving service experience from us. Moving Melbourne surely is the solution for your removalists or relocation problem that you are looking for. All you need to do is generate a quote from our website by filling up the form correctly and enjoy the rest.
Want more information?

Then call us on our number 0370201341,

Or you can mail us on info@movermelbourne.com.au
Moving a house comes with many different challenges and experiences. People feel excited and nervous about their move from one place to another, and plan many things that they want to do during and after the move. No doubt it is a tedious and lengthy process,...
read more