Home Removalists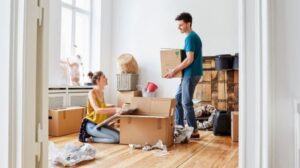 Moving house is a hugely time-consuming process, even if it's only a short move across the city. It's important to see one who you can trust to transport your belongings safely. Mover Melbourne team commits to treating your belongings like our own. We always ensure that none of your precious items is damaged, scratched, dented, or lost during the move. The moving firm will provide you with the best of removalists service in the town. Furniture, bathtub, pool table, piano, kitchen appliances and all, Mover Melbourne's house removalists team will move everything that is required to build the new place as your own.
Mover Melbourne encompasses all the guidelines and provisions of national and international regulatory bodies for movers. These bodies help protect the customer, support border regulations, and create better outcomes for the customers as well as movers.
Office Removalists
Shifting workplaces regardless of whether it is directly down the lobby from your present space can be a full day work. If you ask a staff member to manage all the activities related to relocation with his day to day work, can put a massive workload on his head. An expert removalists firm can help you by arranging your relocation; dealing with packaging and shifting office furniture and installations, PCs and innovative hardware, documents, and that's just the beginning.
Moving an office is more difficult than moving to a new home. 'Mover Melbourne' office removalists have many years of office relocation experience and can help you relocate/ shift to a new office with no hassle. Just call us anytime and anywhere.
Furniture Removalists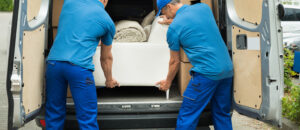 If the relocation days of the office are just around the corner, then the first thing that clicks in your mind is shifting of office furniture. This is not some casual task you ask your employees to do. Even if you have somebody who knows how to safely lift and carry heavy goods, attempting to move your office furniture could result in a vital muscle strain or back injury. To eliminate this risk once and for all, especially if you have expensive or imported furniture. Call professional furniture removalists like Mover Melbourne. They have the experienced workforce enhanced with proper working gear to safely shift heavy office furniture without getting injured or without damaging your furniture and entryways. They will ensure the safety of your furniture items till the time of installation at your new office location.
Piano Removalists
Yes, of course, you can move your piano all by yourself. If you ask me. But, there is no promise that it will make it to your new place in one piece. There is not only one reason to elaborate on the fact that shows why moving a piano on your own can be so dangerous for both (you and your piano). Just make me Understand why you need to move your piano on your own when Mover Melbourne is near you with their piano removalists service.
Music gives a soul to the universe, wings to the mind, flight to the imagination and life to everything. The piano is an instrument just like that. It's beautiful, expensive and full of fresh tunes. But, just because it is heavy it is hard to move by unprofessional. If you still try to move it, it will get broken and costs you some heavy money. That's why it is better to call professionals for professional work. They will move your piano quickly and safely and save you from the damage you don't want to see
Pool Table removalists
Very expensive yet functional. A pool table is not an ordinary piece of furniture. The table itself is a playing field for all the lovers of snooker. Pool tables are not only heavy but also come in different sizes depending on who is going to use it. When you are about to move a pool table size does matter. Now that you are all set to move a pool table, it makes sense you want to push it alone. However, moving it is a normal day for you if you are very well aware of the parts of it. Fortunately, you have no setbacks for today. Pool table removalists are here to help you out. We suggest you leave this task to us and enjoy the rest of the show.
Moving something so huge and unforgiving is a troublesome errand. Experts have all the hardware, devices, and experience to stay away from any issues and take care of business. Regardless of whether you're certain you'll work amazing, there are several elements to remember: the size of the room you're moving it to, what sort of vehicle you have, and even the sort of pool table you own all assume a part in the relocation process.
Man and Van Melbourne
If you want to move just a few blocks away or you want to send some items from one place to another, you should check out our man with a van in Melbourne. This service is easy and quick. Much favourable for the intercity moves. The terms of this service is loud and clear which states that "We will take what you like the most to the place you love the most". All the other functions of the job are excluded like packaging, cleaning etc. The man with a van service is only liable for the road to your new location. You may include all the services if required in the package. It's all based on your suitability.
Interstate Removalists

Relocating is not some regular activity of a day, where you know exactly what to put and where to move. It's a once in a lifetime task that you don't want ruining by keeping working on your own and making a simple process a more complex one.
I think relocation needs to be exciting rather than boring or hectic. Call Interstate removalists for that matter, they will do all that is required to make your moving experience great.
Do you want more information on all these services?
I think you do, Then check out our services on our websites from here, Or
You can call us on 0370201341

Or you can mail us on info@movermelbourne.com.au
Our Removalists Service in Melbourne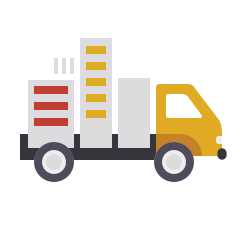 A COMPlete Moving Service provider COmpany
"Mover Melbourne"  is a removalist company that helps people and businesses move their goods from one place to another. We offer all-inclusive services like Removalists Melbourne, Best Removalists Melbourne, Melbourne Movers, Cheap Removalists Melbourne, Man with a Van in Melbourne, House Removalists Melbourne, Furniture Removalists Melbourne, Melbourne Removalists, Melbourne Movers, Office Movers, House Movers Melbourne, Piano Movers Melbourne,Business Relocations,Corporate Removals,Individual Removals,Excess Baggage Services, Trade Removal Services ,Storage Facilities etc.
WHAT services we offer in Melbourne
House Removalists In Melbourne: If you are moving to a new home or shifting to another place then you can contact our expert team to safely transfer your goods to your destination, don't worry how far it is from your present location "Mover Melbourne" are always ready to serve you, just call us any time anywhere.
OUR  ADDITIONAL REMOVALISTS SERVICES TO MAKE YOUR MOVE EASIER:
Loading

Moving

Unloading

Excess Baggage Services

Trade Removal Services
WHY "Mover Melbourne"?
 Because we offer the best removalists service in Melbourne – We fully understand our customer's requirements. Therefore we have a large expert's of removalists team which is always available for you, and the main reason is to provide you with the exact price for the work.
Moving a house comes with many different challenges and experiences. People feel excited and nervous about their move from one place to another, and plan many things that they want to do during and after the move. No doubt it is a tedious and lengthy process,...
read more