Some may know or some may not. Preparing for a move is no easy task. You will often need to plan the things that you want to move, the moving company that you want to hire along with several other things such as the packaging paper used, in advance. Hiring cheap furniture removalists in Melbourne who will carry out the entire move, will make things smooth and efficient.
Mover Melbourne encompasses all the guidelines and provisions of national and international regulatory bodies for movers. These bodies help protect the customer, support border regulations, and create better outcomes for the customers as well as movers.
Tips to help you choose the best removal service in Melbourne:

Choose movers who provide you with more (One offer more Solutions)
There are some movers who provide you with more services than others and completely take away the stress from your move. While booking cheap furniture removalists in Melbourne, make sure you do your research. This will help you to know which removal company is offering you more services. Some interstate removalists in Melbourne pack and move for you. They also take care of the assembling of goods at the new place. However, some of them offer only moving services which make it difficult for you to pack the goods and reassemble them on your own. We are blessed to have one of the most talented people in our group to help you out in your moving challenge.
Hire movers who provide storage and warehousing facilities ( It is better to take have them)
 At times, it is very important to store goods in a warehouse rather than storing them at your house. This is especially true in the case of interstate removals in Melbourne as the journey is often long and exhausting. You might need to stop during the journey and having that many goods with you can be a hassle. A storage facility will not just reduce your stress but also help you to ensure that your goods are in safe and secure hands.
4 tricks to help you reduce the stress from your relocation: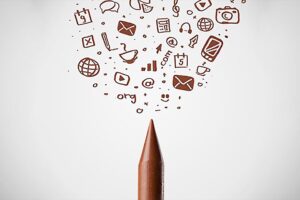 Prepare a checklist (One by One)
Enlist everything you need to avoid panic alarm on the moving date. The first step is to prepare a list of all the things you want to do. Since you might need a few things that are needed for the move, it is helpful to prepare a checklist as that will ensure you have all the things you need. You can add things in the list as and when you remember them, which is why it is always a good idea to make the checklist in advance.
Plan early (Don't wait for last moment)
Now that you have the list of things you want, all you need to do is plan when and how to do each task mentioned on the list. Plan early make you stay away from all the trouble and unnecessary stuffing of work. This will help you keep things organized and in order. It will not only reduce your stress on a moving day but will also help you to reduce your burden considerably as most of your work will be done before the relocation day itself. If you book early then you are more likely to get cheap furniture removalists in Melbourne.
Clear all pending dues (Do it fast)
A week before you have to relocate, it is time for you to start paying all your pending dues. These include paying for the electricity bills, your telephone bills, water bills, or other expenses that you might have done. It is also advisable to change your mailing address before the move so that all your emails get transferred to your new destination. Also, pay a visit to your new location to ensure that everything is well settled and you can relocate without any problems.
Pack smartly (Don't waste anything)
 It is important to always pack smartly and efficiently, be it for your travel or your relocation, only packing what is required will help to reduce your work and stress. You should know what to pack in advance and then only pack the things that need to be moved. Also, ensure that while packing, you only pack things that are important and throw away everything that is useless.
Reasons to pick a removal company for man and van removals in Melbourne:
They make your relocation totally calm and smooth (Because that is what they offer)
Cheap furniture removalists in Melbourne have been around for a long time. They have the necessary experience and range of abilities required to prepare a fast and stable relocation. They help you to relax and rest throughout the relocation. Meanwhile, they deal with everything from packing, transportation, unloading, and even assembling it at your desired location. You should simply book their services and they do everything you want according to your schedule. This makes things simple and convenient for you. You just have to contact us and generate your quote to make everything right for your move.
Moving organizations in Melbourne are inexpensive (Easy on your pocket)
Arranging a whole relocation without any preparation isn't simply debilitating for you but also your pocket. The most ideal approach to relocate is to employ cheap furniture removalists who will deal with your relocation for you. Employing
man and van in Melbourne
is simpler and more pleasant than moving on our own. We may cause severe damage to the items due to our lack of experience.
Experienced and capable movers (No smashing only moving)
When you recruit
interstate removalists in Melbourne
or some other removals then you get the most experienced and capable movers to complete your move for you. You may not recognize the best devices to dismantle your piano or the best packaging to pack your furniture, but cheap furniture movers in Melbourne are aware of the tips and tricks.
You want it more from our firm about the service? Then just read the next line down below
Contact Mover Melbourne for Top-Class moving services in Australia.

You can call us at 0370201341 or mail us at info@movermelbourne.com.au
Moving is an exciting time for most people, whether you're moving by yourself, with a roommate or partner, or with the whole family. However, as exciting as the moving procedure maybe, relocation always comes with its own set of challenges. To experience a smooth,...
read more