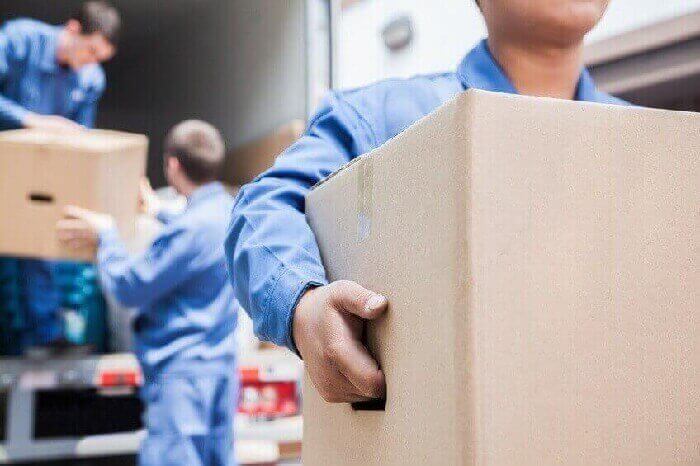 And, anyway, we can always work it out and do something about it, right? It's never too late! Even the perfect coordination fails sometimes, and that's completely fine as we are only human. And shifting and moving at the last minute is not such a rare scenario. We all must have gone through it once! Taking note of that, we have developed a solution that devotes a whole team to provide last minute removal services. Isn't it great? Now, you can chill and do the rest of the chores knowing someone is there to whom you are reaching out to in your last minute removal. And we at Mover Melbourne make sure to deliver our last minute removal services in Blackburn North, Melbourne or anywhere in Australia, on time like any other planned moving services.
Several situations arise where you need last minute removal services a family emergency. It could be due to another moving company cancelling 24 hours before the scheduled time of the move or an unexpected need to leave home. Or it can be as simple as maybe you did not remember to hire a mover, or you just left it to the last minute which we understand as a professional working in this field for years.
Our last minute furniture movers in Blackburn North are here to help to save the day! It does not matter your reason to relocate on short notice, and our expert removalists give our best to provide next day or same-day moves for customers who need to relocate instantly. Mover Melbourne successfully offers relocating services for our customers in challenging last minute situations. Last-minute moves are part of our profession, and we offer the same level of service and professionalism for our last minute customers as we do for our other customers that book further in advance.
Full-Service Transit By Our Last Minute Removalists In Blackburn North
Frequently a last minute move is as significant to the shifting customer as it is to a moving corporation. The customer will not have the time to prepare their home for the transit and need help with packing, dismantling furniture, and other jobs that require completion before the moving process starts. Providing various services in one place makes Mover Melbourne an excellent choice for anyone in need of a last minute move. Our company offers complete services for moving and even offers storage for temporarily moving out of their places. Our last minute removalists in Blackburn North will pick up your items from your doorstep and deliver them to our secure Mover Melbourne storage facility, where they will be safely stored for as little or as long as you like.
Let us know when you want your items back, and we will deliver them off at a time that satisfies you. If you require a moving company to handle all varieties of responsibilities at the last minute, Mover Melbourne is the best choice for you. We have relocated numbers of satisfied customers to their desired destinations.
Why our customers are convinced from our last minute moving services?
Assurance
Admiration
Morals
Low Cost
Punctuality
Skills
In our last-Minute removals process links you with safe Blackburn North last minute furniture movers when you need them most.
Moving is hectic enough as it is known to be, so we should not make it more complicated. And many times, things do not operate as we planned. There is a significant difference between our imagination and reality. That is why you want to hire a team of experts who can move you swiftly and affordably.
Our last minute furniture removalists Blackburn North team understand the facts and difficulties of relocation. We only partner with trustworthy companies who can promise quality last minute moving or same-day moving. And yes, Mover Melbourne is one of them, who is always ready to assist you anytime and anywhere.
All of our members are reliable, hard-working, and kind. When you search, compare, and book our Last Minute removals in Blackburn North, our service assures your move will be fast, safe, and secure with us.