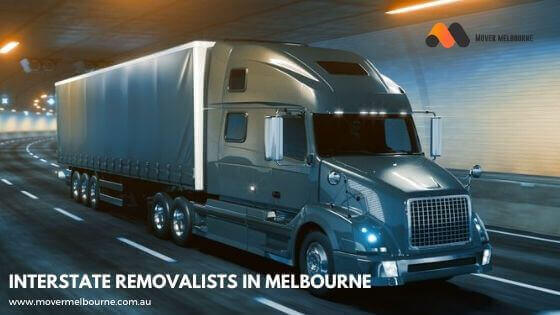 Interstate relocation is not just about shifting to a new house; it is about changing and living a different lifestyle. It's a big change, but it doesn't have to be stressful and must be enjoyed and celebrated! When you are moving interstate, you are changing your lifestyle to another level with the help of our interstate removalists Melbourne. When you move to another state, it's like taking your lifestyle to a whole new level, and our professional interstate removalists Melbourne can make the process fast, easy, and not too expensive. Even if you're only moving a sinlge item, you still want it to be safe and handled by professionals, which is where our interstate removalists come in. It's hard to do all of these things on your own if you're not an expert in moving, but our team at Mover Melbourne has the big vehicles, the right tools, and professional people to help you with the move. Whether you're relocating to a busy city or a calm countryside, Mover Melbourne, the expert interstate removalists Melbourne, understands how you feel and what you need when moving to Melbourne. We make sure to take great care of your valuable things with our experienced interstate removalists.
Mover Melbourne is a reputable interstate removalists company located in Melbourne. Our Interstate Removalists Melbourne team understands customers' emotional attachment to their belongings and recognizes the responsibility involved in interstate relocation. We prioritize the special care of your valuable goods throughout the entire moving process. With years of experience serving as interstate removalists in Melbourne, Mover Melbourne has established a reputation for providing efficient and reliable moving services in Melbourne. We take great pride in our Interstate Movers Melbourne team of skilled professionals with extensive knowledge and expertise in handling interstate relocations. No matter the size or complexity of your move, we are well-prepared to tackle the task with the most care and professionalism.
At Mover Melbourne, our top priority is ensuring that our customers are completely happy ad satisfied with our services. We understand that relocation can be a stressful experience, and we aim to alleviate that stress by providing comprehensive and reliable moving services in Melbourne. Whether you require packing and unpacking assistance, secure transportation, or storage solutions, our Interstate Movers Melbourne team is well-equipped to drive every aspect of your interstate relocation. We have the necessary tools, vehicles, and expertise to guarantee the safety and security of your belongings throughout the entire moving process. When you choose us as your interstate removalists in Melbourne, you can expect a hassle-free and seamless relocation experience, allowing you to focus on the excitement of starting a new chapter in your life.