College is the new hope for the future. It gives a high to your dreams and career. There are many things that people think of when choosing a college, but what about moving in and out of it? Not like you haven't thought of it, but it's still important to give time for such a big change in your life. College makes an imprint on every student's life. So, looking good and living good there or after that place is an extremely good choice for you. 
When we say moving, it clearly means that the first step would be packing everything. Packaging is the hero of any move, and you just cannot take risks in it. A packing checklist for college would be incomplete without all the items which should be present in your room whenever you need them. So there should be a particular check on everything before leaving the place.
Are you still feeling stressed about it, or don't know what to add to your college packing checklist? If yes, then don't be anymore because we are here to solve your packing issues all in one. Below is an ultimate college packing checklist for you so that you do not miss out on anything, and everything will be in your comfort.
If you are looking for small removal services we are here to help you.
1. Pack Your Clothes First
The first step of your college packing process is to sort out the clothes. It is pretty obvious that in the past so many years, you have filled your cupboard with a lot of clothes and accessories, so it is better to sort them out first. Keep in mind that you have to look at which ones are your party outfits and which ones are regular ones. Also, keep the expensive clothes separate from the other ones. Pack the other things related to wearables as well. For example, socks, innerwear, handkerchiefs, etc. Don't forget to pack your college uniform or comfortable college wear clothes. 
Packing all the clothes firsthand is good for other tasks. Like you do not have to spend time thinking about what to wear in the next few days. 
2. Don't Forget To Pack Your Footwear 
College packing is incomplete without these comforting formal and semi-formal footwear. While you pack for college, remember to keep all the footwear in one bag or moving box. This is one thing that people forget while packing other things. Just like clothes, you should keep the party footwear separate from the other ones. Shoes, sandals, heels, and daily wear slippers should all be packed properly in cardboard boxes. Do not forget to label the box with the stamp. 
3. Pack Bathroom Essentials
Packing for college should be done with the third step of setting up the bathroom essentials. Laundry things like laundry bags, dryers, detergent, stain remover spray, dishwasher sponges, extra cotton clothes for cleaning, mirror, toothbrush, toothpaste, shower essentials, clippers, towels, and many more should be packed smartly. Make sure the cap of pre-used bottles is closed or not. All such bathroom essentials are a need for your ease of stay. 
Moreover, packing all these will be a great step to understanding the basics of how to pack and what to pack for you. Laundry essentials are equally important as other things because you will not have to look for them when you reach your college hostel or apartment. 
4. Pack Your Stationery Items & Study Materials
If you are packing for college, then there should be an extra space for a box full of books and stationery items in the transit vehicle. The study material list is super long and also depends on how much you want to carry with you. But we suggest packing all the important stationery items, including books, notebooks, extra papers, folders, a stapler box, stapler pins, clips, a calculator, a ruler kit, a geometry box, and stamps. These stationary items are a go-to thing for any college student. So listing and packing these with an open mind will be beneficial for you to have a good start in college.
5. Keep Your Small Electronic Gadgets
Every person who is now going to enter college life, majority of them owns various electronic items. These electronic gadgets can be chargers, laptops, pen drives, power banks, cords, or cables. These electronic gadgets will be your college partners. So, not avoiding them while packing is good for you. 
6. Pack Your Emergency Kit
There are so many other things that should be added to the box while you pack for college. Toolbox, cards, college ID, umbrella, general medicines, covers, safety pins, ready-to-eat food for your late-night craving, etc. All such extra items are totally miscellaneous. You cannot decide whether they'll be in use for you in the future or not, but still keeping these can save you lots of time in the event of an emergency.
Things To Remember While Packing For College
There are many ways through which you can pack for college, and this will be a guide for you to understand the checklist. It is just to make you double sure about the current fact and apart from this, be sure about the following things while you pack for college.
Before you enter college, it is advisable to make sure you have the necessary items near you. 

Focus on what you want to take with you and what not. Observe the difference between both and choose which one you will take with you.

Consider how large or small your new space is going to be. Check out the appropriate space, and then pack your stuff accordingly.
Conclusion
Moving college should be done with an open and free mind, which can only be done with a precise checklist. It is a smart decision for anyone to make and helps you save money and time. Also, it will be a direct savior in stressful situations when moving. So, follow the given checklist and pack for your college move.
Also, if you need any help in moving your small loads anywhere in Melbourne, you can contact Mover Melbourne. We are a cheap movers company offering professional removal services for small moves in Melbourne. 
If you have some enquiry then you call at 0370201341
or send us a mail at info@movermelbourne.com.au.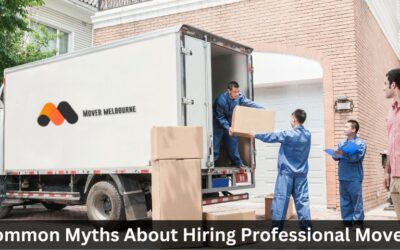 One of the biggest tasks that the majority of individuals will ever face is moving. To ensure that everything runs properly, a lot of preparation, work, and coordination are required. There are many common myths about hiring professional movers, which makes it seem...