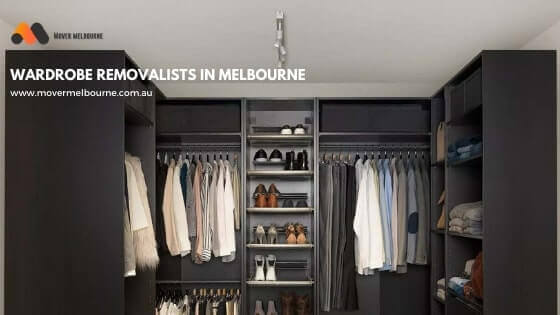 When you think about the best item to store and organise your things, what's the first thing that comes to your mind without giving it a second thought? Yes, a wardrobe, isn't it? A wardrobe is the star of every house or even an office. Can you imagine a single day without your wardrobe in your house! Yes, a disaster indeed! It will be worse in reality than in imagination. But what if you are moving somewhere, don't you want to take your wardrobe with you? In that case, hiring wardrobe removalists that understands the importance of wardrobe in your life is of utmost priority. And if you are troubled that you will not be able to relocate your beautifully designed piece of furniture that is your wardrobe? Then leave your stress of wardrobe removal on Mover Melbourne - The best wardrobe removalists service provider in Beaumaris, Australia.
We understand that moving your house furniture, especially drawers and wardrobes, is challenging. It has many parts and complex designs and requires good strength and knowledge of moving and relocation. So, suppose you are searching for a relocation company that can help you move your house or even just your wardrobe from one city to another in Melbourne. In that case, the Mover Melbourne wardrobe removalists service in Beaumaris is waiting to lower the wardrobe relocation burden from your shoulders at its best.
Relocating a vast, bulky and valuable wardrobe is a skill that needs years of experience. We think eight years and 3000 wardrobe relocation tags is enough experience to relocate wardrobes efficiently. We bet no one is better than us at providing wardrobe moving service at cheapest rates. People have different types and sizes of cabinets in their houses and offices, some of them are simple in design, but some are modular and have complex structures. Wardrobe removalists in Beaumaris know very well about all kinds of the wardrobe and moved them successfully to their destination location.
Here are the types of wardrobe which Mover Melbourne can pack and move quickly:
Hinge Door Wardrobe
Sliding Door Wardrobe
Walk-in-Wardrobe
Mirror Wardrobe
Wardrobe with a Mezzanine Loft
Sloped Wardrobe
L Shaped Wardrobe